ProCom expertise is not only based on pure methodical skills, which are required to design, implement and optimize purchasing processes adequately but also contains industry proven expert knowledge to ensure sustainable decision making in the area of cost optimization with support of your Procurement corporate function.
We provide extensive business & industry knowledge with many years of professional experience. Our team of procurement experts will support & enable you to transform relevant elements of your corporate strategy into concrete cost improvement initiatives driven by your Procurment corporate function. In this way, we achieve measurable results for your business & help to secure a competitive cost structure of your company.
We know that an above-average value contribution can only be achieved with genuine motivation, we "burn" for what we do! Sustainable success is essential to us, we go a step further with you, even in difficult project situations.
ProCom provides support in the transition of the overall corporate strategy into the Procurement-/ Business function (direct/indirect) via holistic value creation & delivery of valuable initiatives.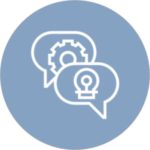 STRATEGIC SOURCING
Definition (of global) procurement goals & strategies
Procurement positioning

Classification of suppliers & potential rating

Category Management
Value Engineering
E-Procurement & E-Sourcing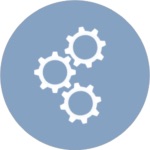 ORGANIZATION & PROCESSES
E2E Process- & demand analysis
Supplier Relationship Management
Rfx-Management
Contract Management
Performance Monitoring
(KPI's, Risk Management)
Selection & Implementation of suitable
IT-Tools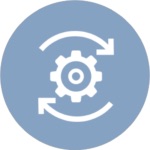 OPTIMIZATION & IMPLEMENTATION
Market analysis
Planning & execution of tenders

Cost optimization

Supplier management- & audits

Definition of meaningful KPI's and reporting dashboards
Procurement- & negotiation trainings
Project Management
OUR CONSULTING COMPETENCES
Is based on a 4-step, hands-on methodology, which is tailored to a specific customer challenge & always
focused to successfully achieve his strategic goal. This process allows a detailed E2E comparison of commercial
alternatives & perfectly supports the award of best qualified suppliers for our customer needs.
More and more of our customers appreciate the virtual cooperation with us.
For project management and online communication we like to use tools like: